Leading Window Treatments For Double Hung Windows In Philadelphia
In the event Philadelphia has enjoyable outside conditions, it's great to have a gentle breeze and natural light flowing in from the open upper sash of your double-hung windows. It's important to note, standard window treatments are designed to obstruct the upper pane when pulled down.
If you want seclusion without blocking your window tops, install versatile plantation shutters or specialty shades that open at the top and bottom. These window treatments for double-hung windows in Philadelphia give you the best control of privacy, airflow, and light.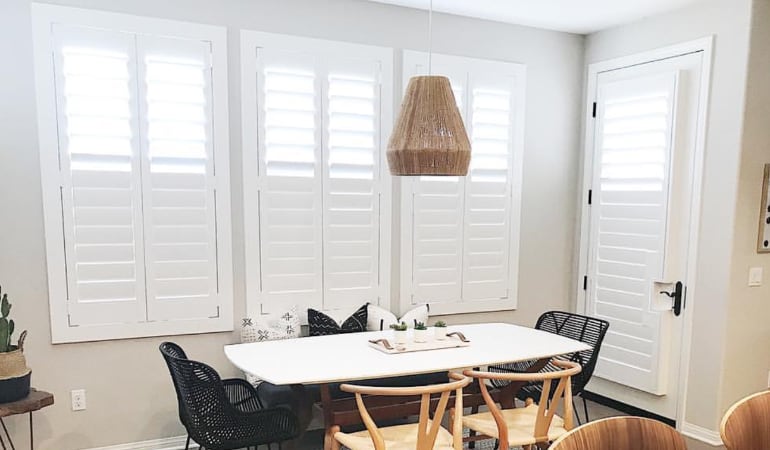 Control Light And Airflow With Plantation Shutters
Similar to double-hung windows, you have the option of opening plantation shutters two different ways: swing the panels to allow complete light or keep them shut and adjust the louvers using the center tilt for the desired levels of natural light and privacy. Either way, you welcome in fresh air when you open either sash on traditional double-hung windows. If your goal is ideal air circulation, pull open your shutters and crack open both sashes so a cooler breeze enters at the bottom, and hotter air exits through the upper section.
Interior shutters are versatile enough to work with tilting, double-hung installations. Swing the panels back and tilt the window back for ventilation. If you see fit, ask the installation team about mounting the shutters with an outside mount so you can slightly open the panes with the shutters still closed. Don't forget, you can still tilt the louvers to change your light and privacy levels.
An additional solution is to incorporate a divider rail within your panels. Then you can open one section of the panel to bring in sunshine while keeping the other part of the panel closed for privacy.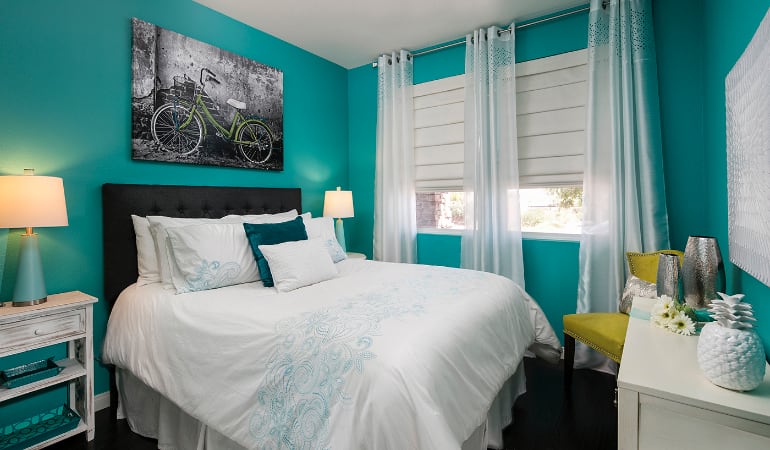 Get the Air Circulation And Privacy You Want With Top-down/Bottom-up Roman Shades
Top-down/bottom-up Roman shades can be moved down at the top or up from the bottom, in a similar fashion to your double-hung windows. This makes them perfect for dual-sashed windows when you're seeking out increased air circulation and lighting without giving nosy neighbors a view into your home.
Open your windows at the top and bring down your Roman shade to welcome fresh air and sunshine while keeping the lower part of the window covered. Another option is to leave a small gap in the window and shade at the top and bottom for air circulation while leaving most of the window covered.
Since you can keep your top-down/bottom-up window treatments fully expanded on most days, it's advisable to choose something as alluring as Roman shades. The distinctive pleats and array of material, color, and pattern choices make Roman shades an eye-catching window covering for your Philadelphia home that your family will love.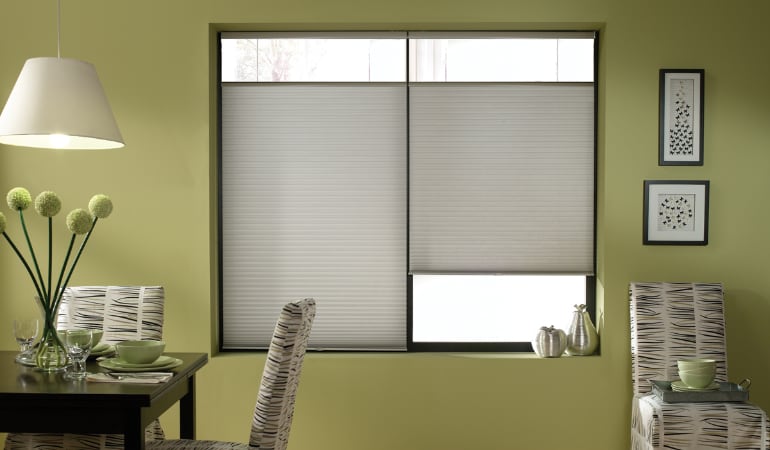 Reduce Energy Costs With Top-down/Bottom-up Cellular Shades
Double-hung windows provide a wealth of fresh air when the weather is nice, but those adjustable sashes can make them draftier than other types of windows. One way to counteract this is through the use of top-down/bottom-up cellular shades. Also known as honeycomb shades, cellular shades have cells within the fabric that trap outside air flowing past your window panes.
This unique feature also minimizes the loss of your interior air. With this in mind, cellular shades help make your inside temperatures consistent and your energy costs low.
The impressive energy-saving ability makes honeycomb shades suitable Philadelphia window treatments on double-hung windows for any time of year. Open them along with your window sashes for pleasant airflow when it's nice out and cover your windows back up to protect your Philadelphia windows from extreme temperatures when the weather changes.
Contact Sunburst Shutters Philadelphia About Window Treatments For Double-hung Windows In Philadelphia
Take full advantage of your double-hung windows with exceptional window treatments from the leaders at Sunburst Shutters Philadelphia. Our consultants will guide you through our impressive line of products and select the most suitable solution for your Philadelphia home. Call us at 215-874-4897 or submit the form on this page to get started on your project.