Choose Wood Blinds In Philadelphia For The Best In Hardwood Window Coverings

When you are looking for hardwood blinds in Philadelphia, you are wise to choose the best. Our wood blinds are made with furniture-grade real wood, which gives them unique strength and beauty. Choose between 24 stains or colors, and then custom-tailor your treatments with operating, slat size, and valence preferences.
Sunburst's wood blinds even stand up to everyday operation. Every treatment is carefully designed to your window's specific dimensions, so they consistently install properly. The strong slats will then be coated with a UV inhibitor that thwarts fading or cracking from the sun. Even so, there are no coverings quite as robust as our plantation shutters, but wood blinds are excellent choices for bedrooms, dining rooms, and living rooms.
Wood Blinds Options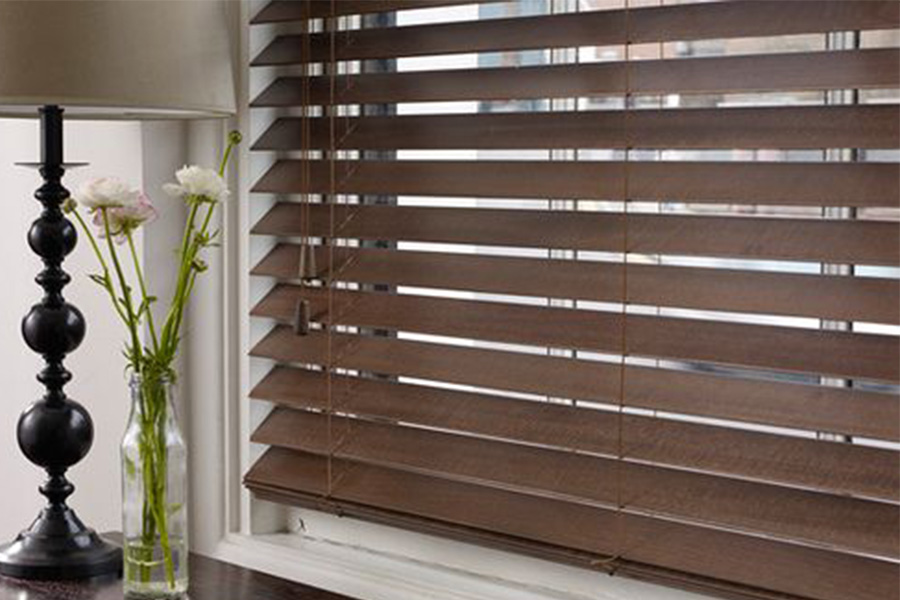 Get started by selecting the color or stain of your wood blinds. Take your pick of 24 brilliant designer finishes to mesh beautifully with your room's color choices or customize to the hardwood flooring, furniture, or trim that is found in your house. Then match up your tassels, ladders, valences, and pull cord for a completely in-sync presentation.
Why Install Wood Blinds In Philadelphia
Wood blinds just might be the most effortless strategy to integrate an amazing window treatment in your Philadelphia house. After the installation, you can move the slats within the blinds via a pull cord or wand. There are many techniques for using your blinds to manage sunlight, from raising them to allow sunshine to keeping them down to ensure the privacy of your space.
And unlike cheaper aluminum materials, your Philadelphia Sunburst's Wood blinds will not break down easily. With solid slats made from sturdy hardwood, your slats will keep their form without warping or snapping. Due to the fact your blinds are customized to your specific window proportions, your blinds will turn in a fluid motion and go up or down without banging into your window trim. As an alternative, if you're searching for blinds for high-moisture areas, choose our faux-wood blinds.
Wood Blinds Warranty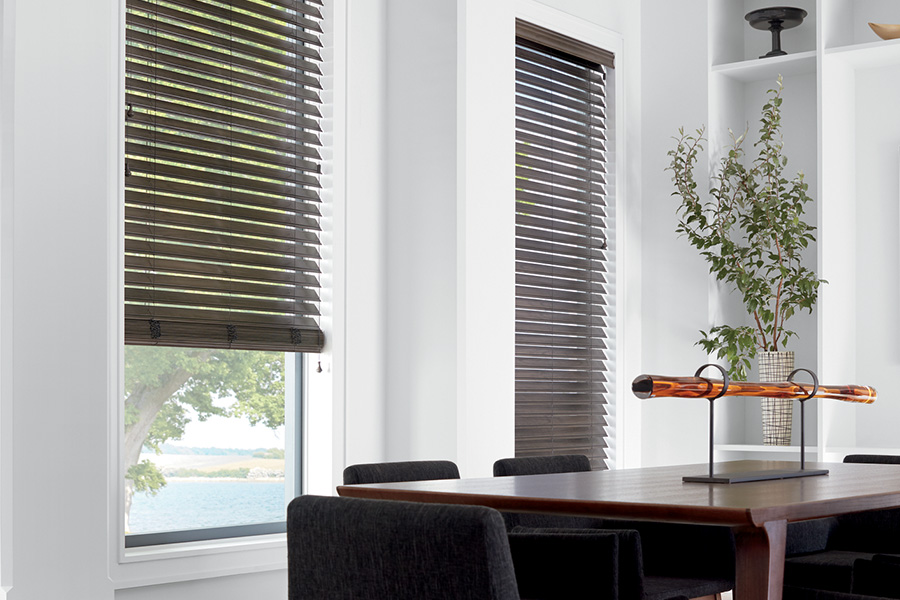 All blinds are installed with a 3-year warranty that protects you against any manufacturing defects (i.e., an imperfection in the workmanship, materials, or product design) for the original owner.
Wood Blinds Features
Reach Out To Us Today For Your Wood Blinds in Philadelphia
To discover all the advantages of wood blinds -- or any of our incredible window treatments -- reach out to Sunburst Shutters Philadelphia. We'll schedule a no-charge at-home appointment to showcase how our products will elevate your windows. Dial 215-874-4897 or complete the form on this page today!