Your Source for Melrose Park Plantation Shutters
When you see some of the most stylish homes in Melrose Park, your eyes are automatically drawn to their windows. Since 1997, Sunburst Shutters Philadelphia has made those homes and their windows look even more incredible by offering the finest plantation shutters, blinds and shades Melrose Park has to offer.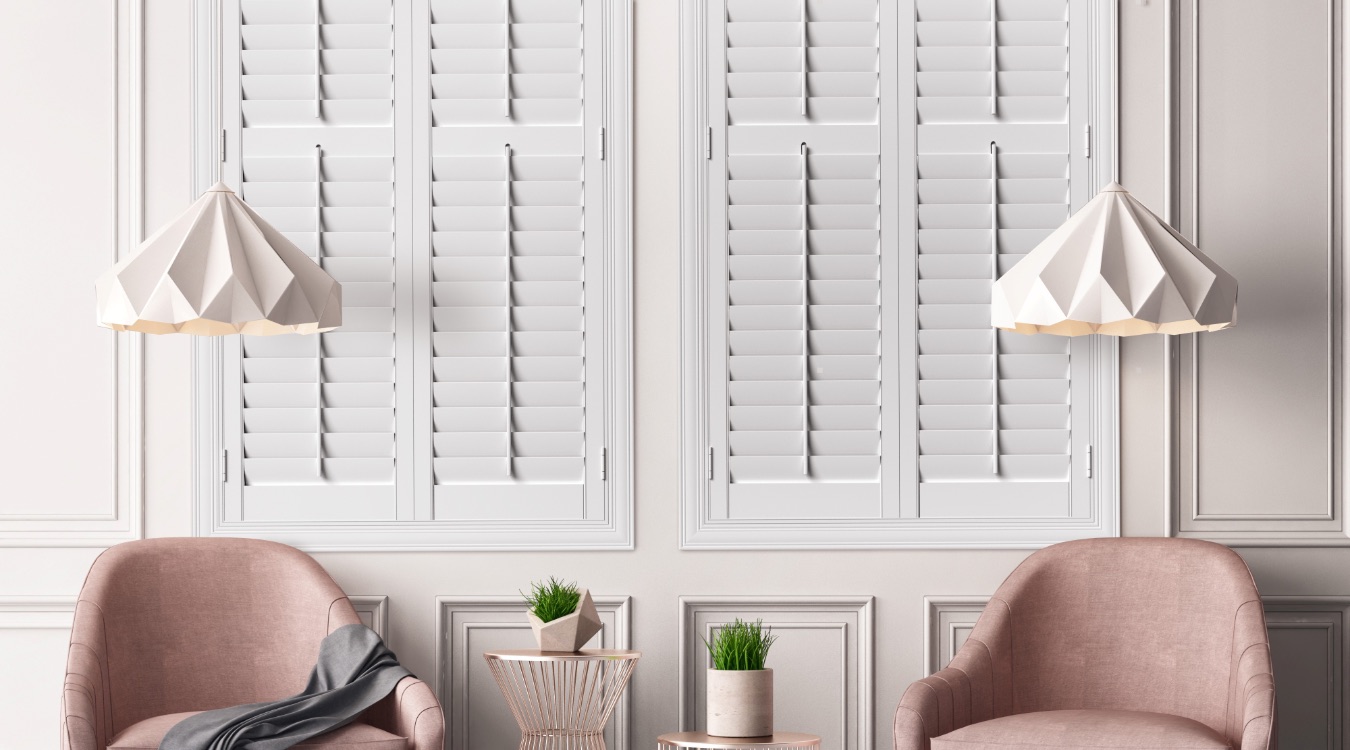 From our expert craftsmanship and innovative products to top-notch customer service, Sunburst is happy to be Melrose Park's best local shutter company, serving countless customers annually.
Why You Should Think About Interior Shutters In Melrose Park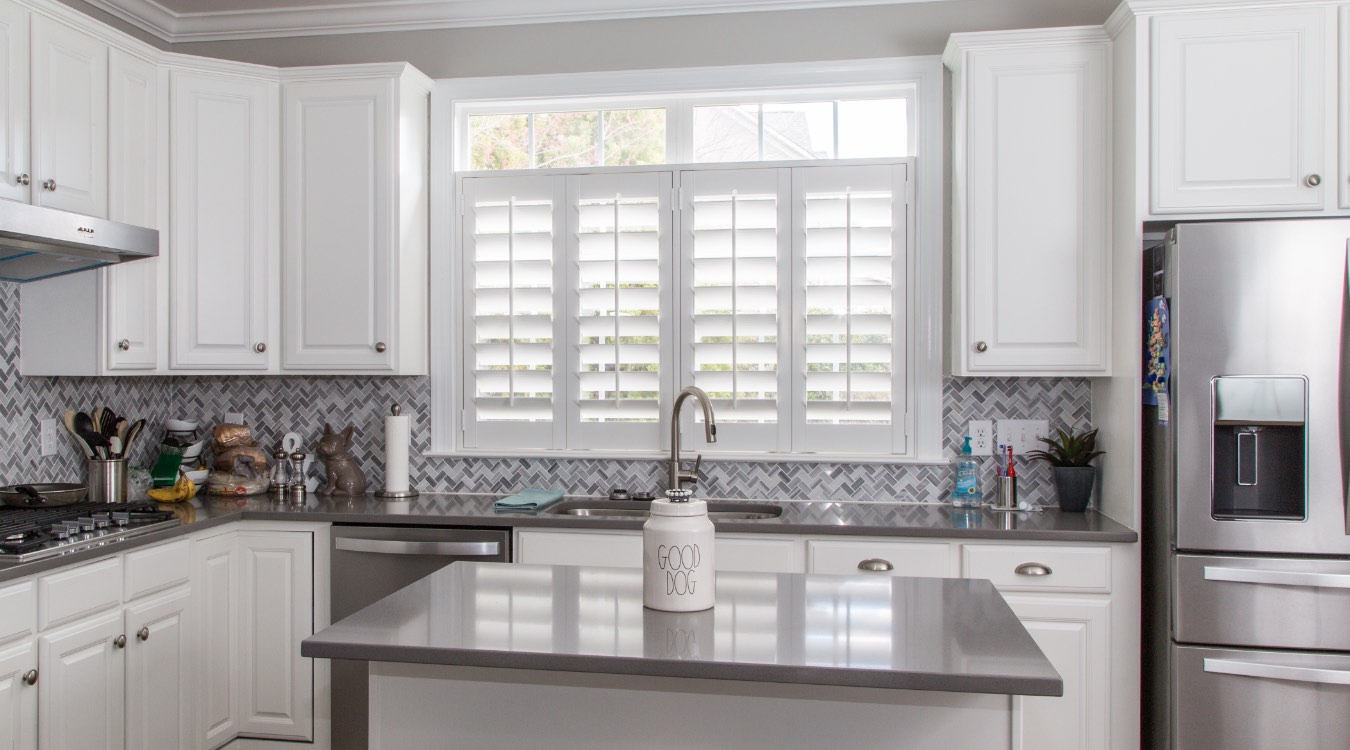 When choosing window treatments, there's lots of products to go through. So what are the reasons that homeowners in Melrose Park buy interior shutters? Here's just a few:
Beauty - Interior shutters are a timeless window covering that match any style. Their crisp lines add interest to your window without detracting from your house's interior and furniture. And you can select from numerous color and finish options to give them an extra special touch.

Energy Efficiency & Temperature Control - Plantation shutters are equally functional and beautiful. They help manage your house's temperature and can help reduce your utility bills - regardless of the weather.

Durability - Many window treatments aren't able to promise that they will last decades. A decent amount won't even make it past a couple of years. But plantation shutters are constructed to survive. They're constructed using solid materials and the highest quality craftsmanship, helping them stand up to UV exposure without splitting or warping.
Polywood - Melrose Park's Best Faux Wood Shutter
If you're looking for a top-notch faux wood shutter in Melrose Park, you've found it in Polywood® plantation shutters. Polywood Shutters stand above other shutters with their aesthetics, durability, and energy efficiency.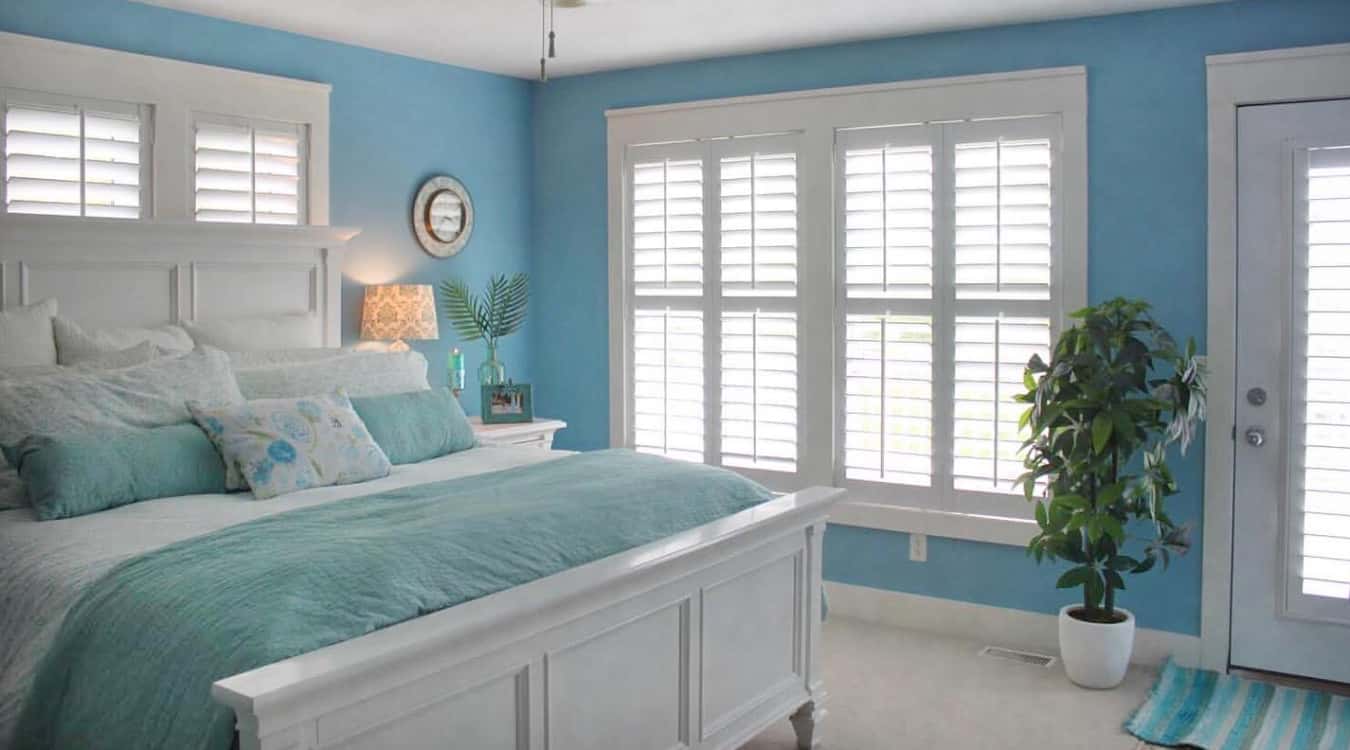 Their simple, elegantlines and exact build to your window offer light control while adding gorgeous looks. As they're offered in several colors and finishes, they can match any style of home. And despite how strongly the sunlight comes down on them, they will never fade, warp, or crack. They're also heat and moisture-proof and have one of the strongest shutter warranties in Melrose Park.
And in terms of energy efficiency, Polywood's unique weatherstripping system blocks out nearly half of all energy transfer through your window, lowering the cost of your utility bills. Polywood Shutters are totally made in the US, using green materials and finishes. If you're looking for a shutter that's easier on the wallet and without frills, take a look at our builder-grade Studio Shutters.
Capture Natural Beauty with Melrose Park's Best Wood Shutters
There is no window covering that provides the same feeling of history, character, and fullness as natural wood shutters. In Melrose Park, the longest lasting wood shutters are Sunburst's Ovation® wood shutters. Whereas rival wood shutters are usually hollow, Ovation wood shutters are built from 100% furniture-grade teak. That means you not only get the natural warmth only offered by hardwood, but also peace of mind in knowing those shutters will last you years and years.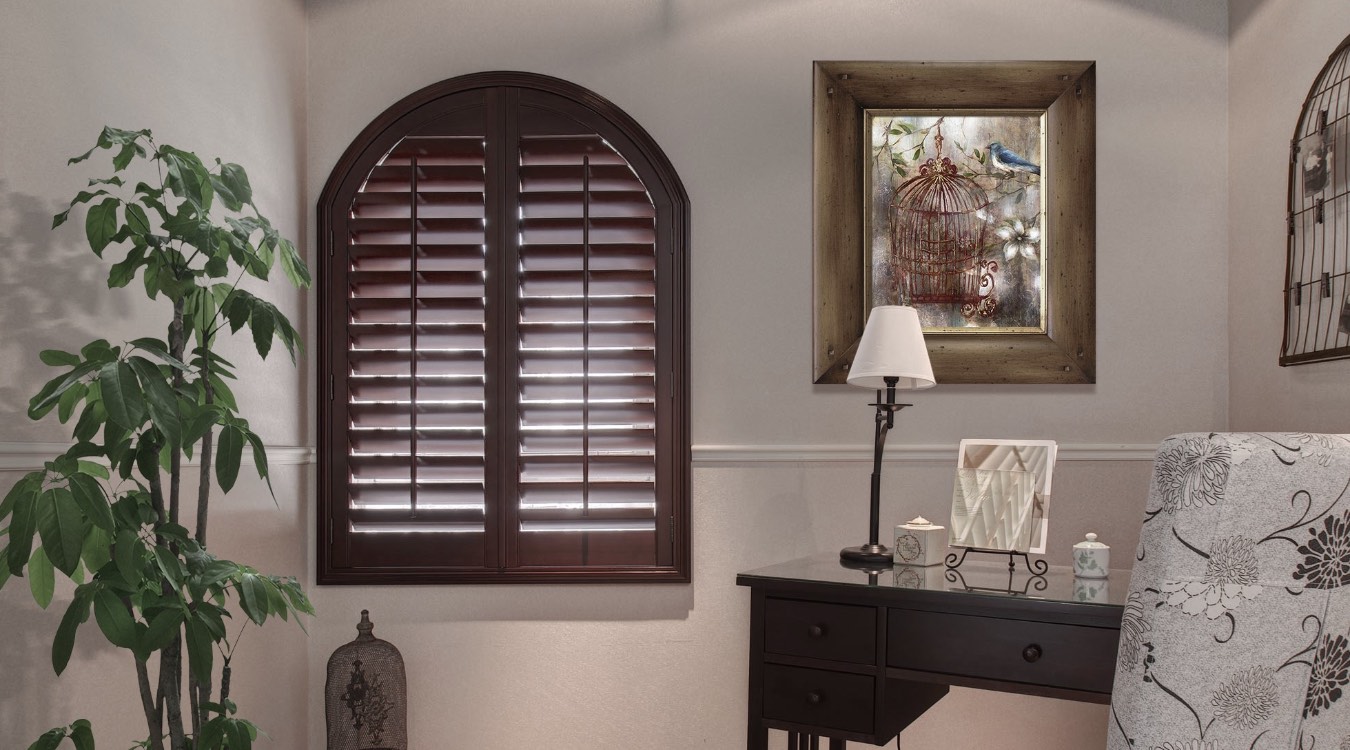 Ovation natural wood shutters are a breeze to match to your existing wood or trim in your house, too. With over 30 different wood stains to pick from, there's nowhere in your home they won't look amazing in.
Sunburst also offers reclaimed wood shutters in Melrose Park. Every reclaimed wood shutter is made from repurposed lumber from wood sources around the U.S, with each individual shutter pane bringing its own history and character to your home.
Sunburst Builds Custom Shutters for Melrose Park
The Sunburst Shutters shutter-making process is a wholly unique one, and allows us to provide the best custom shutters in Melrose Park. This is how our shutter process works from start to finish:
Call 215-874-4897 or fill out our contact form to arrange an in-home consultation with one of our window treatment experts.

One of our window design pros travels to your home to get measurements of your windows, show you all your shutter and window treatment options, and give you design tips.

You pick the shutters you want from our vast catalogue and put in your order.

A few days later, our installers comes back to your home to put in your brand-new custom shutters while you can just take it easy.
And that's it–you can get hand-built custom shutters in Melrose Park from the comfort of your home. Since our experts are there in person to help you every step of the process, you'll get shutters that are an exact fit to your windows.
Polywood Shutters Offer Superior Energy-efficiency And Are Eligible To Save You As Much As $1200 With The Energy Tax Credit!
Sunburst's patented Polywood® composite wood plantation shutters do more than deliver a timeless appearance and an amazing amount of light control. These shutters are able to lower your energy bills! Polywood shutters are able to conserve heat and air conditioning to a maximum of 30 degrees Fahrenheit. The energy-saving qualities of these innovative Philadelphia window treatments are even eligible for a 2023 federal tax credit as much as $1200.
Melrose Park's Primary Source For Blinds, Shades, And Beyond
Sunburst Shutters sells more than just superior indoor shutters in Melrose Park. Our window treatment options cover all of your preferences and must-haves for your budget and style.
Melrose Park Blinds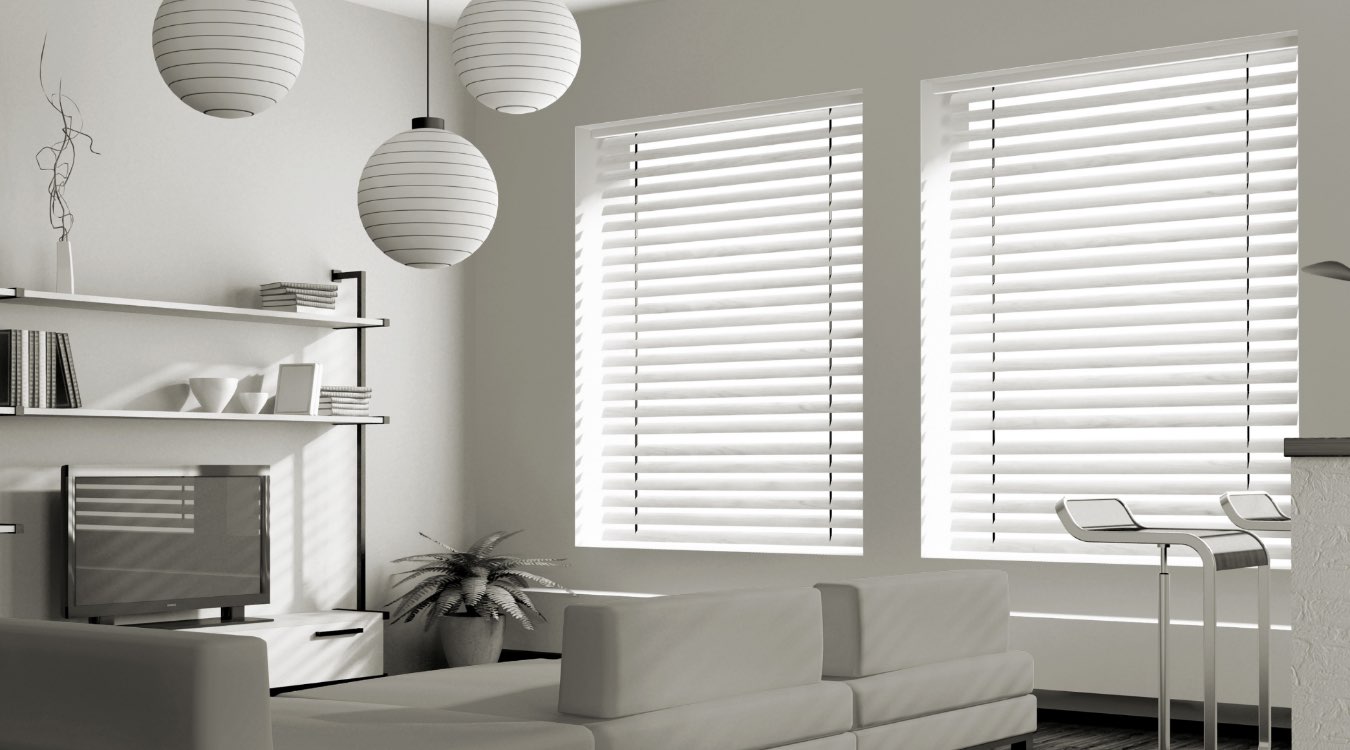 Our Melrose Park blinds are stronger than your normal blind. They blend the ease of use of traditional blinds with resilience and stability that outclasses normal aluminum varieties. They're available in both basswood and faux wood builds to go with any home's style.
Melrose Park Shades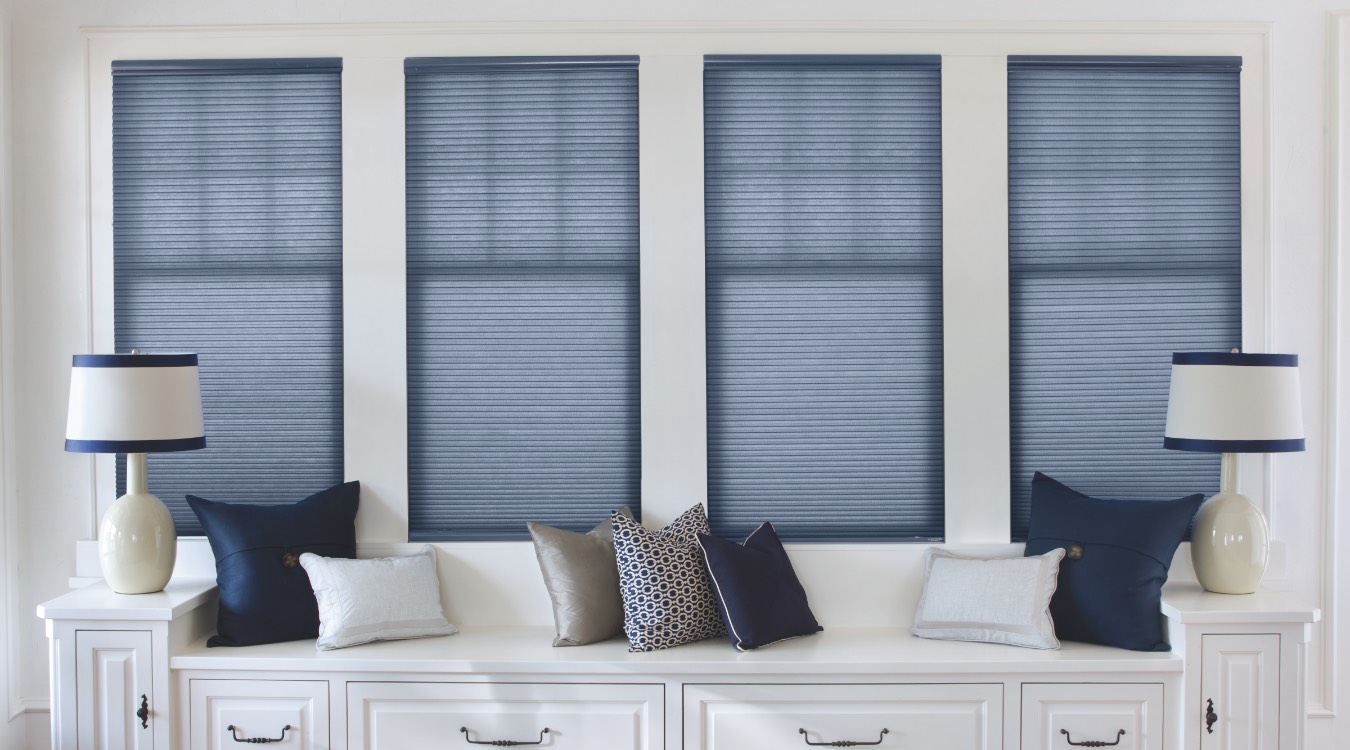 Sunburst deals in a collection of shades in Melrose Park for our customers to choose from. Whether you want standard, roller, woven, motorized, or honeycomb shades - we have you covered with a great assortment of textures, patterns, and colors.
To see some of our shade options, click through our Home Idea Gallery. There you'll find photos of our shades, shutters, and other great window treatments in Melrose Park.
Get Started Now With Sunburst Shutters In Melrose Park
There's no reason to wait to get new shutters for your home. By partnering with Sunburst Shutters for your window treatments in Melrose Park, there's no question you'll get the finest in customer service and stunning, award-winning window treatments.
So contact Sunburst Shutters Philadelphia today at 215-874-4897 or complete the form below to set up your free window design consultation. We're ready to help our customers in Melrose Park and its surrounding communities choose the best shutters and window coverings for their home's unique needs. So what are you waiting for? Let's get started!