Philadelphia Window Treatment Ideas For Doors with Half Glass, Full Glass, And Unique Windows
An entryway featuring built-in glass adds an open feel to your home and brings in the benefits of sunlight. But what happens when that window faces the blinding sun or gives outsiders a view into your Philadelphia home? Roman shades, transitional shades, and plantation shutters all deliver stylish coverage when you're trying to find Philadelphia window treatments for a door with half glass, complete glass, or specialty window types.
Install Plantation Shutters For Appealing Philadelphia Window Treatments On Doors With Half Glass, Total Glass, And Custom Windows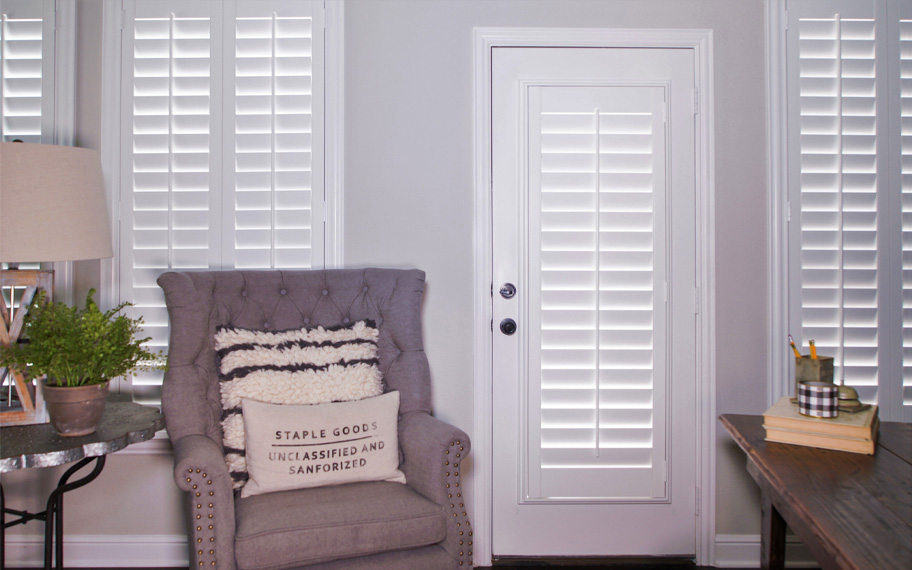 Your entryway is a conspicuous design element that visitors will take note of at your Philadelphia house, and for this reason your window covering should leave a lasting impression. Interior shutters are impressive on doors. This product lends a focal point to your doorway, and the movable louvers allow you to manage the levels of light and privacy. Plantation shutters are also preferred Philadelphia window treatments for doors with half glass, complete glass, and customized glasswork because they can be made for windows of varying shapes and sizes. Made-to-order shutters will precisely cover an [[arched or circular window's shape]67] when other products can't.
Faux-wood shutters are the sturdiest window treatments you can select for a door. They stand up to knocks from children and dogs coming through the entry, and grimy paw and hand prints clean up easily. Polywood's faux-wood composite will never split apart or warp due to cool or humid air entering past your door. And they'll never thump or glide against the door like traditional metal blinds would. The bottom line is they look great for much longer than other options..
Install Roman Shades To Manage The Sun's Rays With Style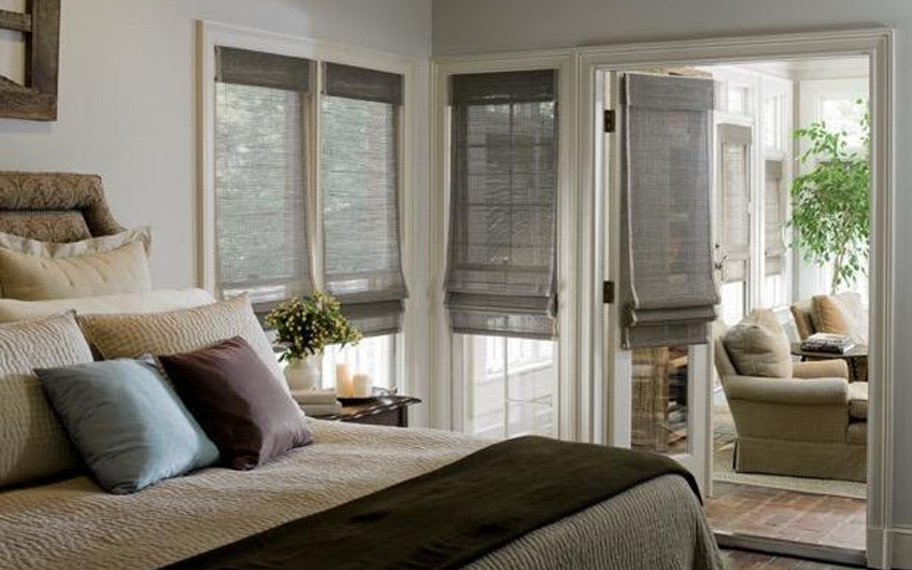 Doors constructed with glass inserts add to your decor but can become problematic if they direct sun glare into your field of view. Fashionable Roman shades are terrific Philadelphia window treatments for doors with half glass or full glass because they come in a range of transparency levels. When your door is oriented east or west, you can incorporate more opaque solution to limit the intrusion of direct sun. If you have trees or a structure in place to offer shade, a more transparent shade will welcome in your preferred level of light. Or use Roman shades that open at the top and bottom for a nice injection of light while preserving your privacy below.
Roman shades also come in a multitude or styles to complement your Philadelphia house's unique design. Patterned shades enliven what would otherwise be a plain door window. In the event your entry has colored or beveled glass, select a shade of uniform color so you can avoid using a pattern that clashes with the glass design.
Incorporate Transitional Shades For The Ultimate in Light Management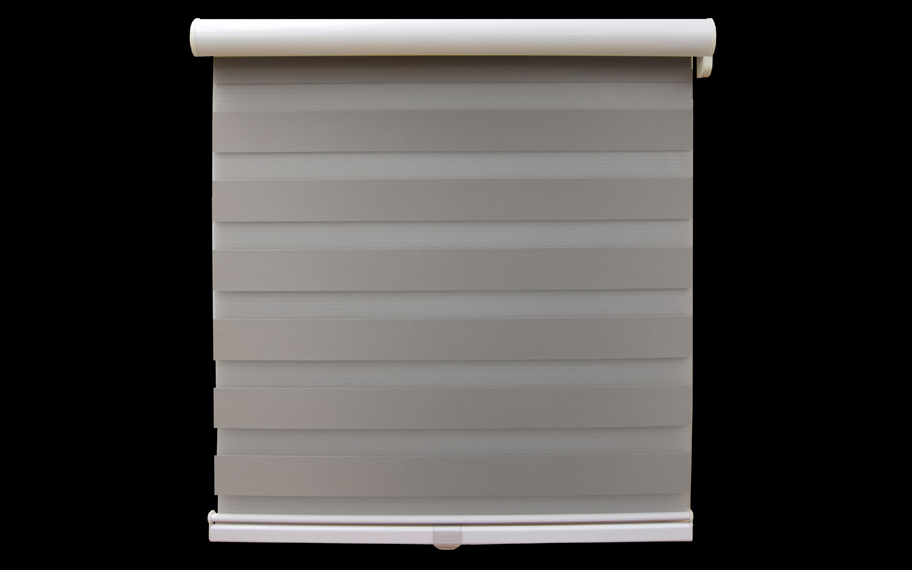 Transitional -- commonly known as zebra shades -- offer the benefit of total privacy with flexible light control. They are thin and stay close to the door. These products are a unique take on roller shades as they feature a constant loop of material with solid and sheer segments in alternating stripes. The positioning of the front and back panels is adjustable so you have the ability to look out through the sheer portions and allow light in or line up the opaque sections over the see-through parts to obstruct light flow while ensuring privacy.
Transitional shades can be purchased in a wide selection of colors, patterns, and fabrics. You can also choose how to operate your transitional shades. If installing to a door, you most likely want cordless window treatments since cords may get ensnared or entangled around the hinges. For effortless operation, you may select an electric-powered option that opens and closes with the pressing of a remote if you need more or less light and privacy.
Add Style And Function To Your Door With Plantation Shutters And Shades From Sunburst Shutters Philadelphia
At Sunburst Shutters Philadelphia, we supply only the finest interior shutters and shades for your doors with glass panes and every other window in your Philadelphia home. Simply tell our knowledgeable staff what you have in mind, and we'll help you explore products for each and every room. To request a free, no-obligation meeting, reach out at 215-874-4897 or complete the ensuing form.