Cellular Shades Vs. Plantation Shutters In Philadelphia
Philadelphia residents commonly consider cellular shades and plantation shutters if they want an efficient window treatment. Ultimately, both types of window treatments will prevent a certain amount of thermal transfer when closed. But are there other perks beyond outstanding energy efficiency when evaluating cellular shades vs. plantation shutters in Philadelphia?
Below you'll find a few tips to help you figure out which choice is ideal for your property.
Select Plantation Shutters For Superior Light Adjustment, Efficiency, And Longevity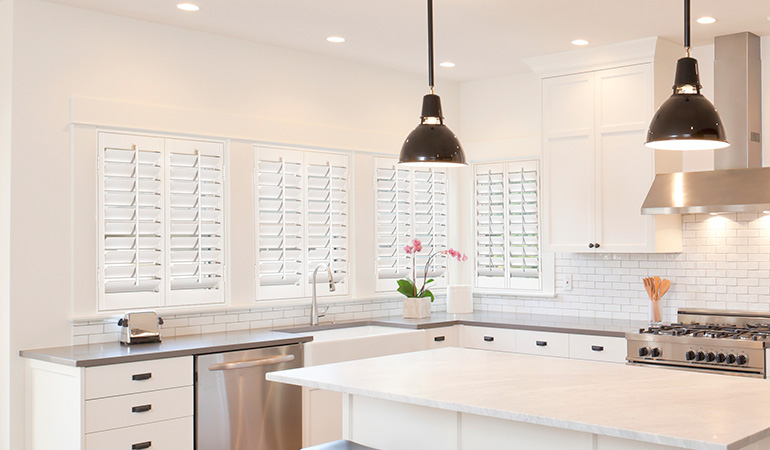 When it comes to plantation shutters vs. cellular shades for Philadelphia, shutters are generally the superior option. Their hinged panels and movable louvers provide various methods for controlling privacy and the level of sunlight that is allowed inside. In addition, the solid composite-wood frame surrounds the perimeter of your window to block heat and exterior light from going through.
Plantation shutters also provide unparalleled energy efficiency. When shut, they stop the cool drafts and toasty ultraviolet rays that slip through your windows. Polywood® shutters were fabricated as insulation in mind with exclusive weatherstripping that eliminates practically all external air and blocks up to 30 degrees of thermal transference from windows. They'll sustain the comfort levels of your Philadelphia home throughout the year and decrease your utility bills.
Polywood shutters also rank as the most resilient window treatment. While window blinds and shades will have noticeable signs of wear in a few years, Polywood shutters will continue looking great for decades. Their composite wood repels damage from moisture, extreme temperatures, pests, and ultraviolet rays. They won't wear down from regular operation and are able to withstand thumps from exuberant little ones and pets. You are able to install them throughout your home, and they'll look beautiful for as long as you own the home.
Choose Cellular Shades To Add Beautiful Colors And Efficiency To Your Interior Design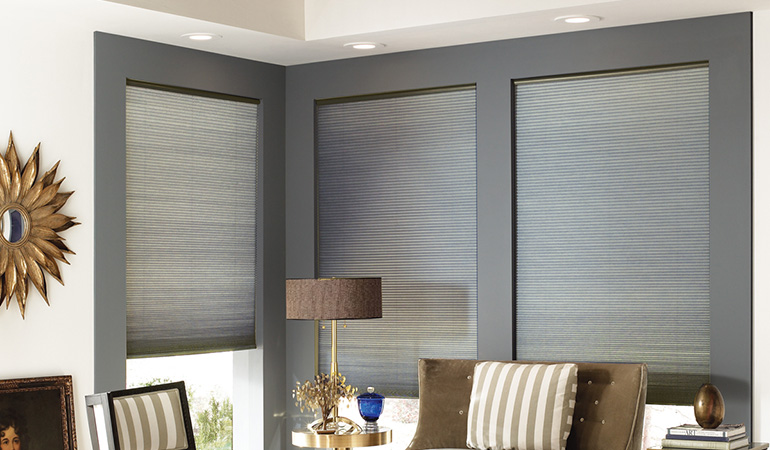 When you're picking between plantation shutters vs. cellular shades in Philadelphia and want a softer or more colorful option, cellular shades win. These textile window shades can be found in a plethora of styles and colors. It's easy to locate cellular shades to blend with your interior design, whether you seek a muted neutral tint or a vibrant statement-making tone.
Even though they're not as capable as shutters, cellular shades will make your home better at conserving energy. The cloth is formed into expandable pleats that fold up on themselves when you pull up your shades. Conversely, whenever you lower them, those pleats create "cells" or pockets. These gaps and their layers of fabric trap air and stops it from your windows before it enters your Philadelphia property.
Get Help Selecting From Cellular Shades Vs. Plantation Shutters In Philadelphia
There's no need to select window treatments without guidance when you consult with Sunburst Shutters Philadelphia. Our four decades of supplying and installing window treatments have led to our becoming experts. Reach out to us at 215-874-4897 or submit the following form to organize a complimentary in-home consultation. We'll show you samples, provide a demonstration of how various products work on your windows, and help you find the ideal options for your home.