How To Select Child-Safe Window Treatments In Philadelphia
Although great at directing sunlight, window treatments might introduce several hidden dangers to children in your Philadelphia home. For example, window treatment cords might cause ensnarement or choking. In addition, kids may become injured by tugging on window treatments, and a number of products might also contain hazardous materials.
Do your part to shield your loved ones by buying safety window treatments in Philadelphia like louvered shutters and cordless shades and blinds that don't carry the same dangers that lesser quality products do.
Only Install Cordless Options Around Little Ones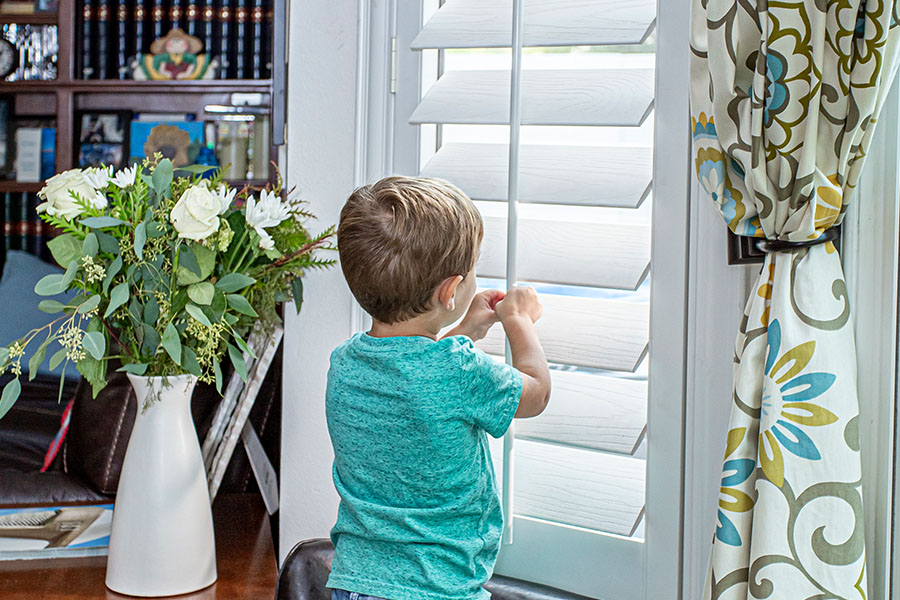 Tragically, cords of window products have caused death and serious injury in infants and young kids. Despite the fact that numerous homeowners attempt to tuck the cords through the top of their window coverings, your family is better off if there aren't strings to start with.
Louvered shutters are always free of cords.
They feature hinge-mounted panels that move smoothly in a frame. The panels also utilize a collection of movable slats that you may turn to get the right amount of light. Louvered shutters don't have unsecure, hanging components for children to get tangled up in and are perfect for children's play areas and bedrooms.
You might also choose cordless window shades or blinds. Appealling real wood and faux wood blinds can be customized with a cordless system where you grasp the the bottom of the blind to adjust them. And the abundance of custom-tailored window shade types are available with cordless possibilities that eliminate the need of cords.
Choose Robust Window Treatments When You Have Curious Toddlers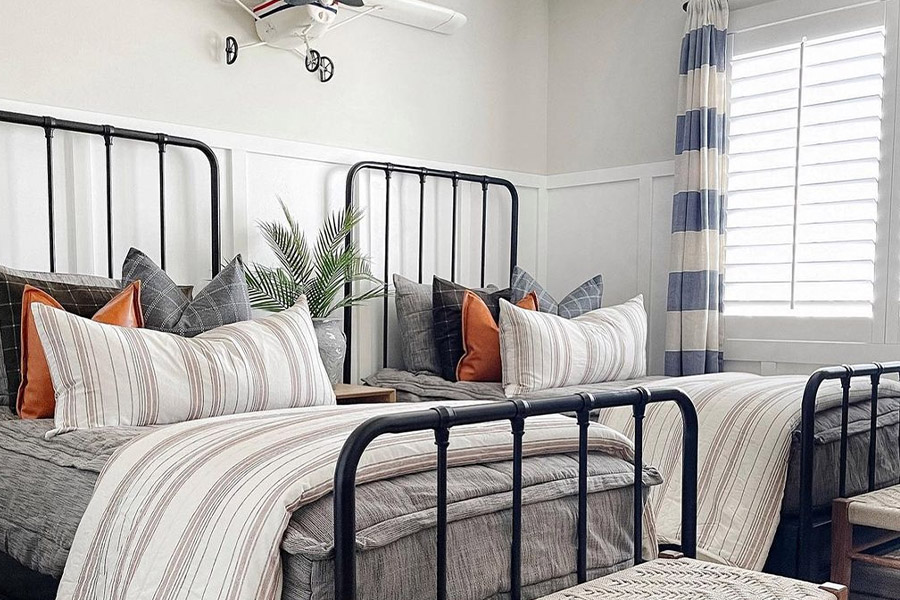 Sometimes, a dangling window covering presents too much enticement for an active child to ignore. The covering can rip, come loose from the wall, or come down on the little one. And flimsy vinyl or metal blinds will distort or crack if kids get too rough with them.
Louvered shutters are the top child-safe window treatments in Philadelphia. They are permanent fixtures that affix to the frame or wall next to your window and isn't able to be pulled off. Their solid hardwood or composite wood will never rip and doesn't scratch or dent under frequent daily use. You will love how easy shutters are to clean too. Merely wipe them with a feather duster or dampened cloth to take care of dust and those small fingerprints!
Because louvered shutters are so well built, they can also lessen the chance of children falling out of windows. If you crack a window for a little outside air, blinds and fabric window treatments won't keep your loved ones from clambering or falling out the window. Sturdy shutters, on the contrary, will arrest a small body that falls against them. You may shut the panels to stop children from getting out of the window and turn the slats to welcome in some exterior air.
Avoid Products Made With Toxic Materials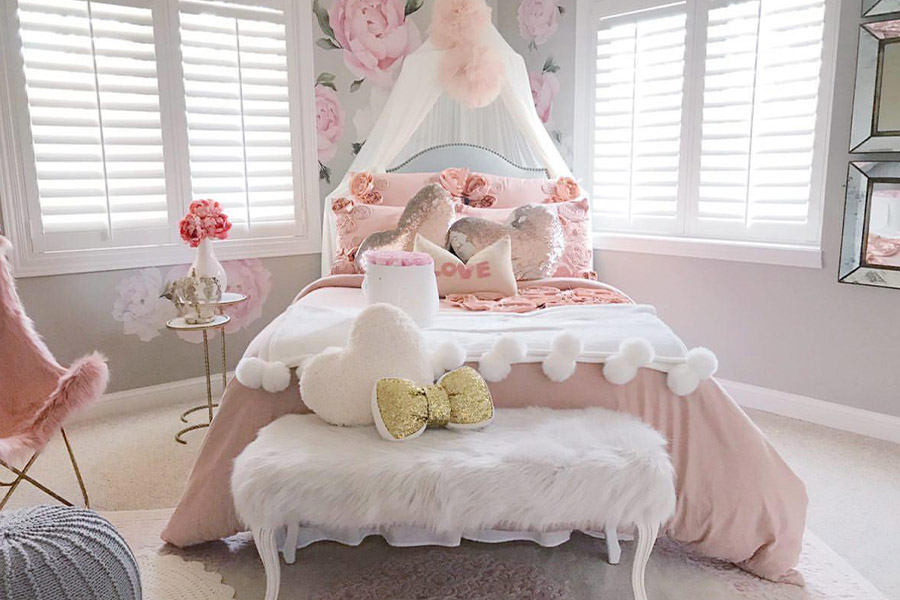 You know to stow hazardous cleaners where they can't be reached by little ones, but various ordinary furnishings may contain harmful materials that you didn't know about. Soft window coverings may contain dangerous and/or flame preventing compounds and blinds might have coatings that release hazardous fumes.
In order to keep these hazards out of your Philadelphia house, select window treatments fabricated with natural, unaltered materials and non-toxic finishes. Premium wood Ovation® shutters and Polywood® shutters, as an example, both use completely safe finishes that will not emit fumes.
Consult With Sunburst Shutters Philadelphia About Child-safe Window Treatments In Philadelphia
Sunburst Shutters Philadelphia is concerned about the safety of children in Philadelphia. We're happy to install various window treatments that assist in keeping your family protected. Arrange a complimentary on-site consultation today, and we'll come show you which window treatments are right for your family's needs. Start your project today by placing a phone call to 215-874-4897 or submit the following form.