Ways To Cover Different Sized Windows In The Same Room In Philadelphia
Almost all rooms have ordinary rectangle windows that make it easy to find matching window treatments. But sometimes a room has different shaped or sized windows that make looking for window treatments harder. When you want to cover different sized windows in the same room in Philadelphia, you can rely on identical styles, neutral colors, and layering to create uniformity. Or use separate treatments to break up an area or to spotlight a unique window.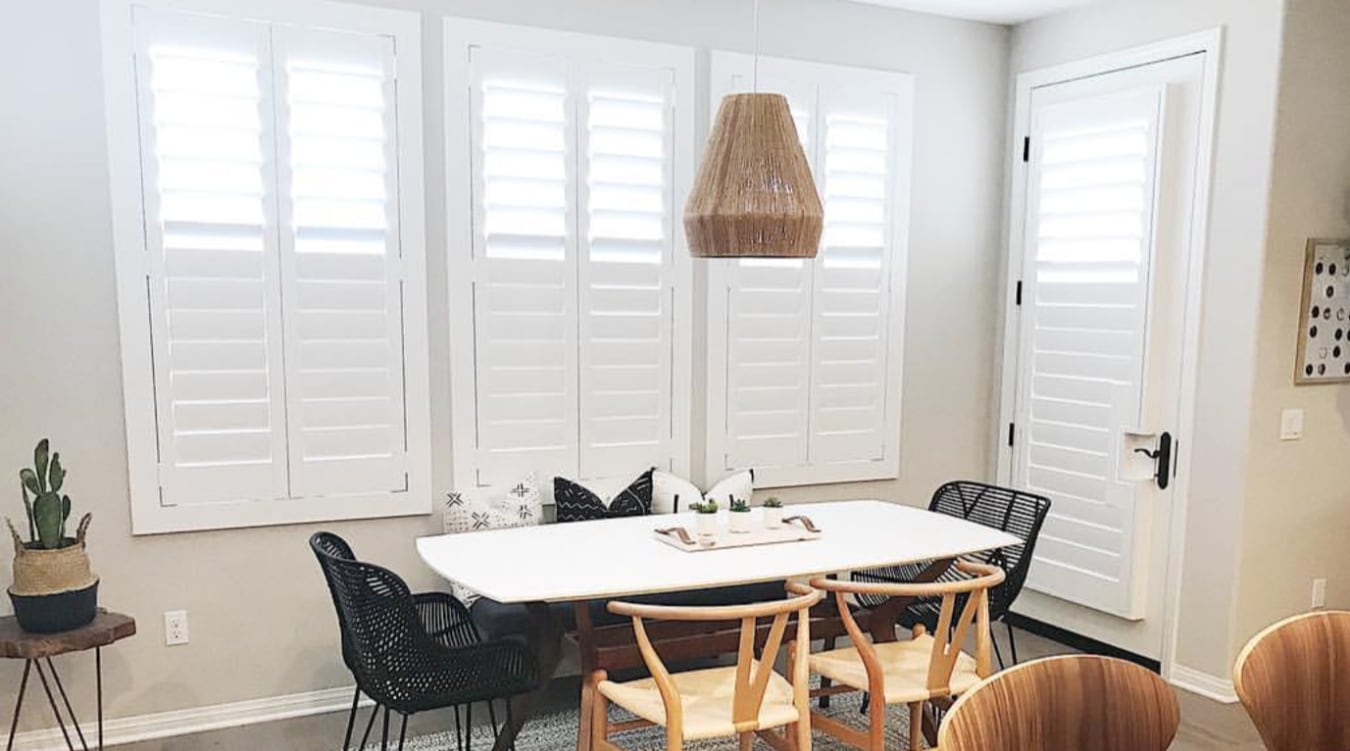 Cover Different Sized Philadelphia Windows In The Same Room With Identical Window Treatments
The best method to give a room's ill-matched windows a harmonious appearance is by using a single style of window treatment on them. This decorating trick takes the focus from their varying sizes and creates symmetry in the room. To do it properly, use custom window treatments in a style that works on all window sizes and shapes, such as plantation shutters.
Plantation shutters have panels with a row of louvers made of hardwood or faux wood. In contrast to blinds and shades, you can get shutters custom-fitted for any window shape and still open and close them. Both faux wood Polywood® shutters and real wood shutters are sturdy enough to use in most rooms of your Philadelphia house.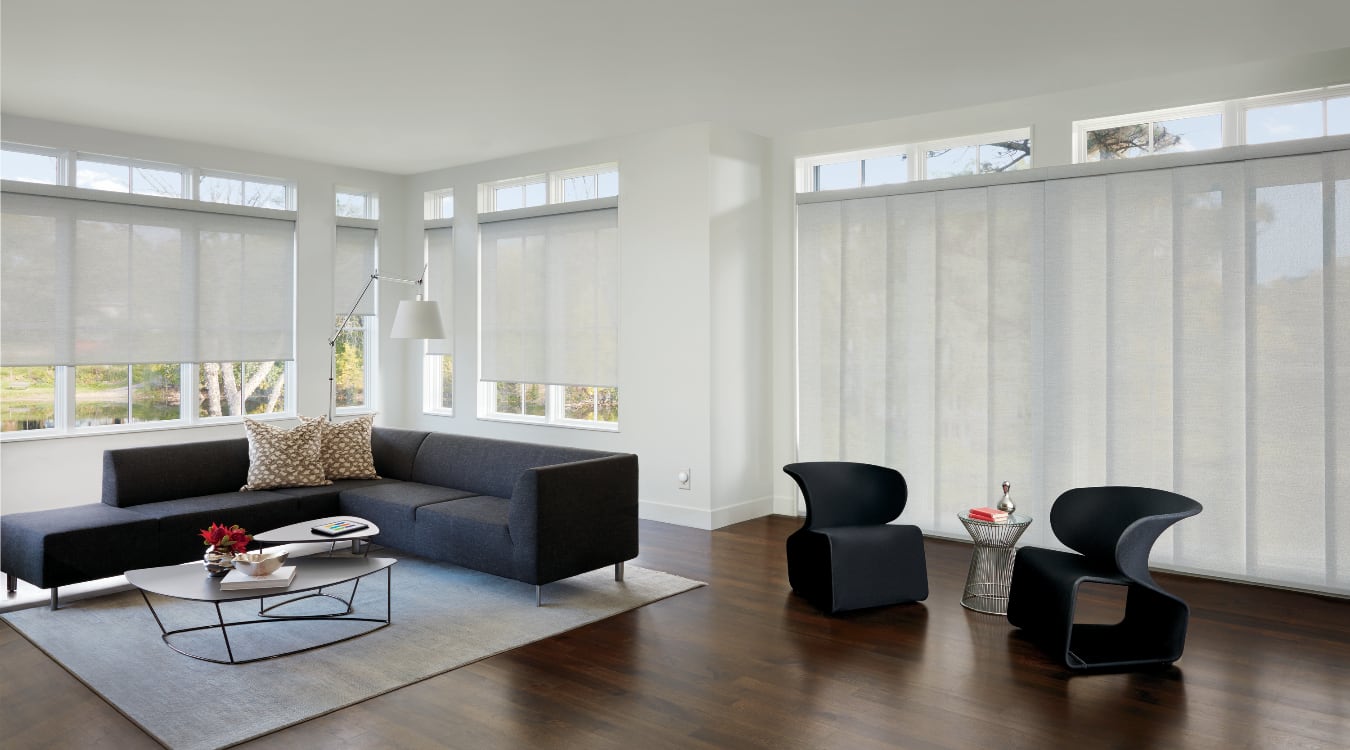 Help Clashing Windows Not Stick Out With Neutral Colored Treatments
Neutral-colored window treatments work better when you cover different sized/shaped windows in the same room in Philadelphia. Neutrals like white, browns, or beige are calming and help create equilibrium between unbalanced features. Subdued colored window treatments let windows blend into your decor so that their different sizes don't stand out so much.
Soft palettes give a lot of flexibility. You can use white or beige roller shades for a minimalist aesthetic. Or add a touch of refinement to a formal room with ivory or gray Roman shades. And interior shutters with a natural wood or white shade complement all types of decor.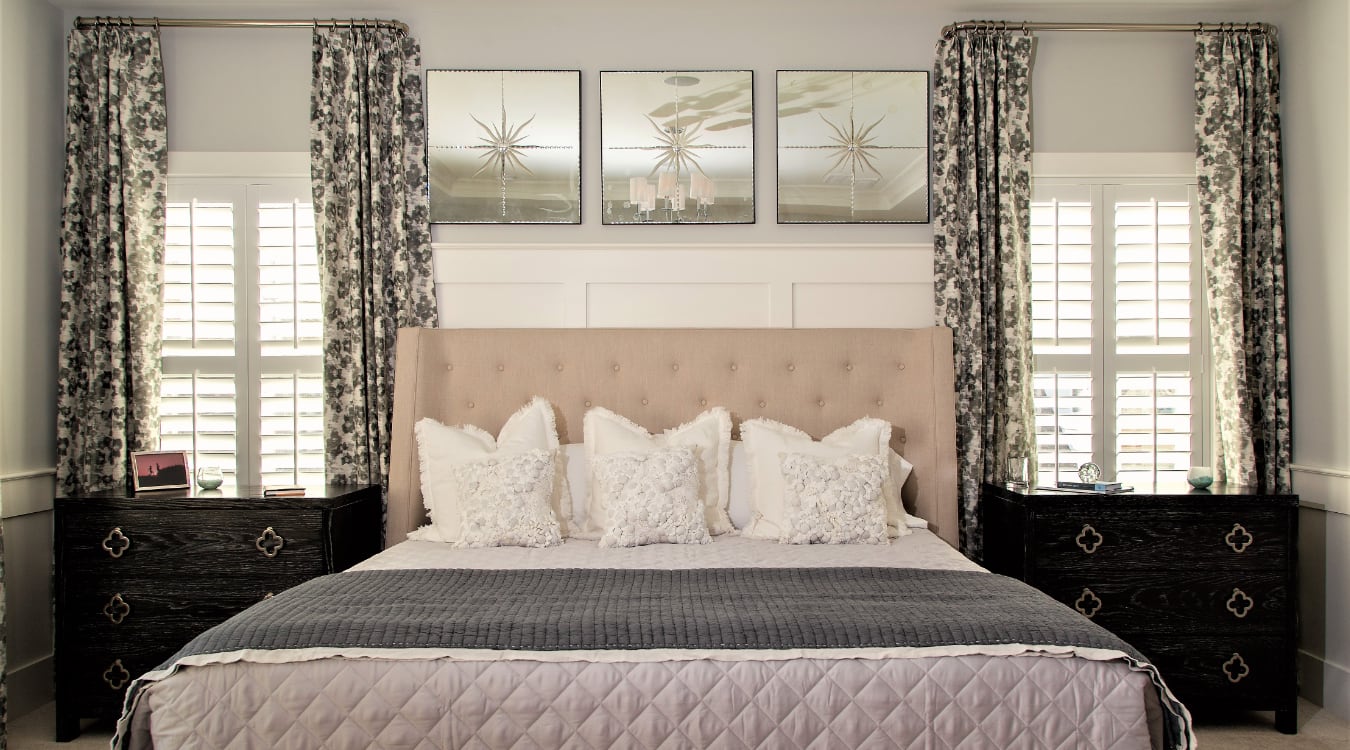 Camouflage Different Sized Windows With Layered Window Treatments
You may also cover different sized windows in the same room with layered window treatments to hide their irregularities. If a room's window sizes aren't that different, put up curtains at the same height for each of them to create the illusion that your windows are all alike.
Then place the curtains over textured woven fiber shades or interior shutters to give interest to your windows and distract from their mismatched sizes.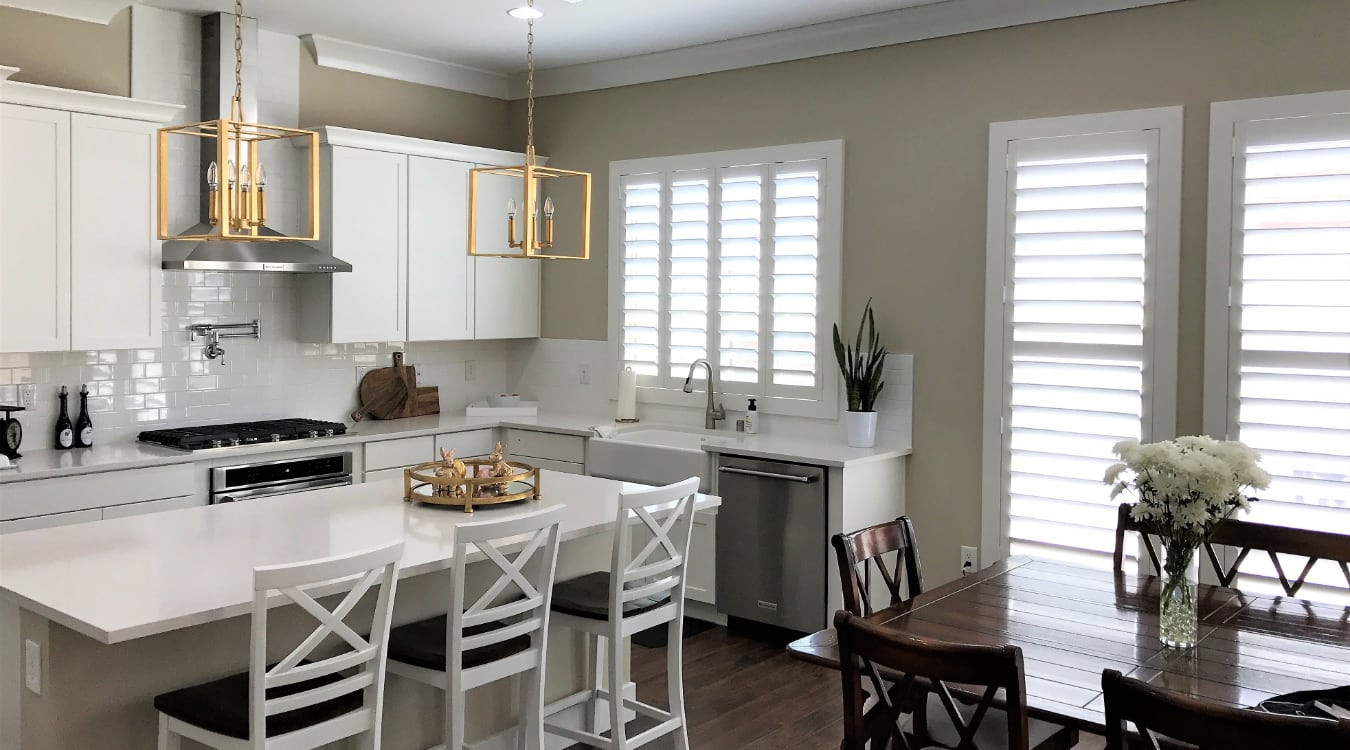 Mix Window Treatments To Emphasize Windows Or Divide Up A Room
You might have times when you don't want uniform window treatments. If you have an open floor plan, you can utilize separate window treatments to create specific areas. You could use interior shutters to block light where you watch TV and beautiful Roman shades across the room next to the supper table.
You may additionally want to spotlight a special window, like a a bay or a bow window, with patterned shades that work with solid-colored shades throughout the rest of the room. Or use custom shutters for a circular window that you don't want to obscure behind a blind or shade like you use on rectangle windows.
Find Window Covers For Any Window From Sunburst Shutters
No matter how you choose to cover your Philadelphia windows of different sizes, create a flawless look with custom window treatments by Sunburst Shutters Philadelphia. We help you find the style you desire and expertly put them up for you. To get started, give us a call at 215-874-4897 or fill out the form below to schedule a complimentary in-home consultation.