When Should You Use A Woven Or Bamboo Shade In Philadelphia?
If woven fiber and bamboo shades caught your eye while shopping for window treatments, you undoubtedly noticed their allure instantly and visualized them in your Philadelphia house. They definitely are unlike typical cloth window products. They work in a differing fashion, too. Woven and bamboo shades won't always meet all of your window covering needs in every room, but you will discover locations where they are the ideal option. See how you should implement woven fiber and bamboo shades in your Philadelphia home to completely benefit from these inspired window treatments.
Use Woven Or Bamboo Shades In Philadelphia To Incorporate A Bit of Nature To Your Windows
Numerous modern interior designs put an emphasis on incorporating products to transport a little bit of natural serenity in. When you've already decorated with solid wood pieces and greenery, you could consider woven or bamboo shades in Philadelphia to welcome another piece of nature to your interior. You are likely to discover window treatments in natural substances including bamboo, grasses, rattan, and jute. They feature their own unique appearance to blend with your home. Their pleasant hues and fiber weaves are available in countless variations that bring elegance and warmth to your home.
Select Woven Shades For The Perfect Balance Of Natural Light And Privacy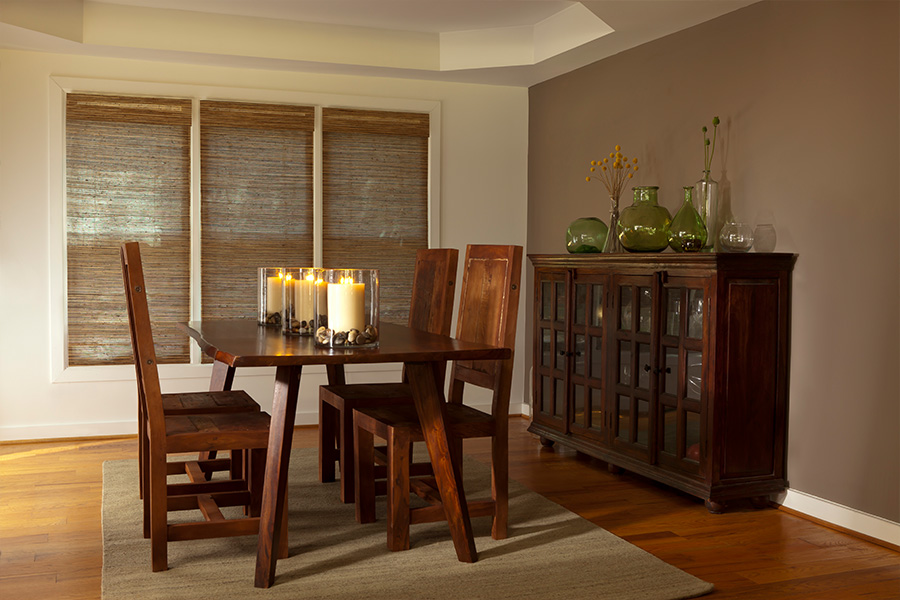 Window treatments should help you achieve the balance of sunlight and privacy you would like in your home. You're able to explore an abundance of appealing woods, and each shade permits a unique amount of natural light to filter into your space, based on the tightness of the weave. You can place shades with less compact weaving in a sunroom or breakfast nook for a little privacy while still getting plenty of natural light. More compact weaves increase your privacy and filter extreme sun in a den or family room where you want a little light from the exterior but not glaring sun beams. However, if you're looking for complete light control and privacy in certain areas like bedrooms,
interior shutters
or light-blocking roller shades are your best bet.
Select Bamboo Shades If You Prefer Eco-friendly Window Treatments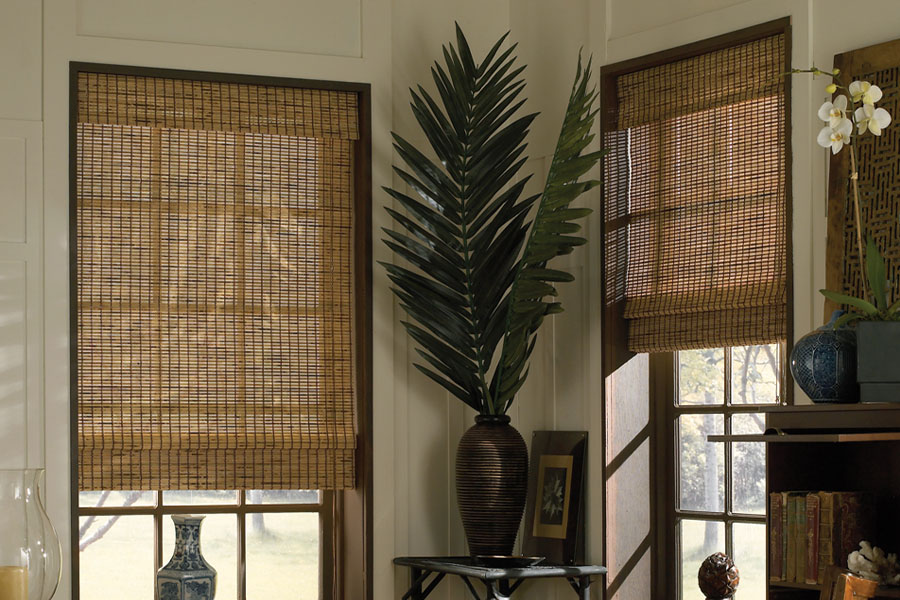 A steadily growing amount of residents are concerned about their effect on the earth and prefer green home furnishings. If you love the planet, use bamboo shades in your Philadelphia house. Bamboo is a replaceable material because of its quick regrowth. It also doesn't need dangerous chemicals to process. Bamboo is both strong and flexible, so it makes durable window shades that will last a long time. If you ever choose to switch them out, bamboo offers 100% biodegradability, dissimilar to products made from synthetic materials.
Ask The Experts At Sunburst Shutters Philadelphia On Ways To Employ Bamboo Shades In Your Philadelphia Home
Sunburst Shutters Philadelphia provides the finest, quality crafted woven and bamboo shades for our Philadelphia clients. We work with you to locate the option that ideal for your home and proceed with a flawless installation for you. Begin your home transformation by calling us today at 215-874-4897 or submit the following form to schedule a no-charge, on-site appointment.