Get Traditional Or Contemporary Roller Shades In Philadelphia
If you want a window shade that's simple to operate, is available in a wide range of options, and goes with most styles of windows, consider getting a roller shade. Roller shades in Philadelphia have stayed popular for a long time, due to their simplicity, durability, and style.
Roller shades are mounted above the window or just inside the window opening. To reduce sunlight and cover the window, simply pull the shade down. Then let it lock at the level you want until it's time to pull it open again. When you feel like a full view from your window, simply gently tug the roller shade, and it goes up again.
Roller Shade Options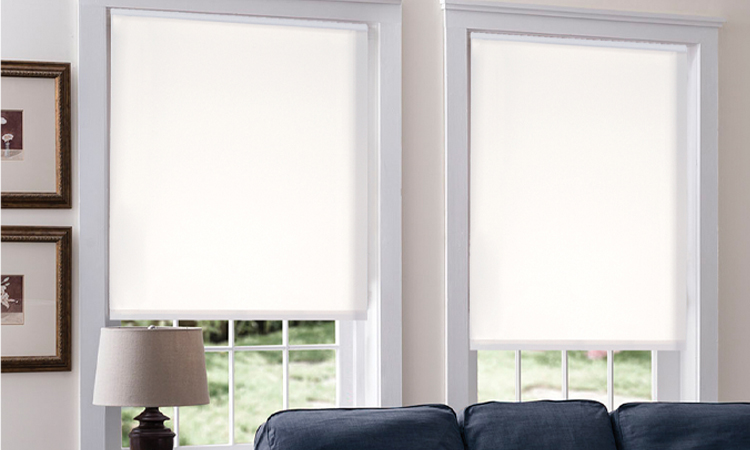 Whether you you pick a standard roller shade in Philadelphia or a modern style, you'll always get a window shade that's streamlined and easy to use. Choose from a range of fabrics, from sheer linings to solid black-out shades. A wide selection of patterns, materials, fringe, and trims make it easy to have a truly unique roller shade for your house.
Why Use Roller Shades In Philadelphia
Roller shades are considered one of the more popular window shades in Philadelphia. If you'd like to reduce glare but still let in soft, diffused light, go with a thin and see-through material. For blackout-shades in a bedroom or living area, choose a thicker shade with an opaque hue or pattern. Homeowners in Philadelphia will also install custom-sized roller shades on windows that are small, like on a patio door or attic window.
Like a cellular shade, a roller shade in Philadelphia is most often cord-free. This makes roller shades simple to operate and great for homes with kids or pets. The window shade lies flush or near the window, so they are perfect for shallow windows. The roll-up spindle means it's easy for a roller shade to cover big windows, like a picture window or bay windows.
Motorized Roller Shades in Philadelphia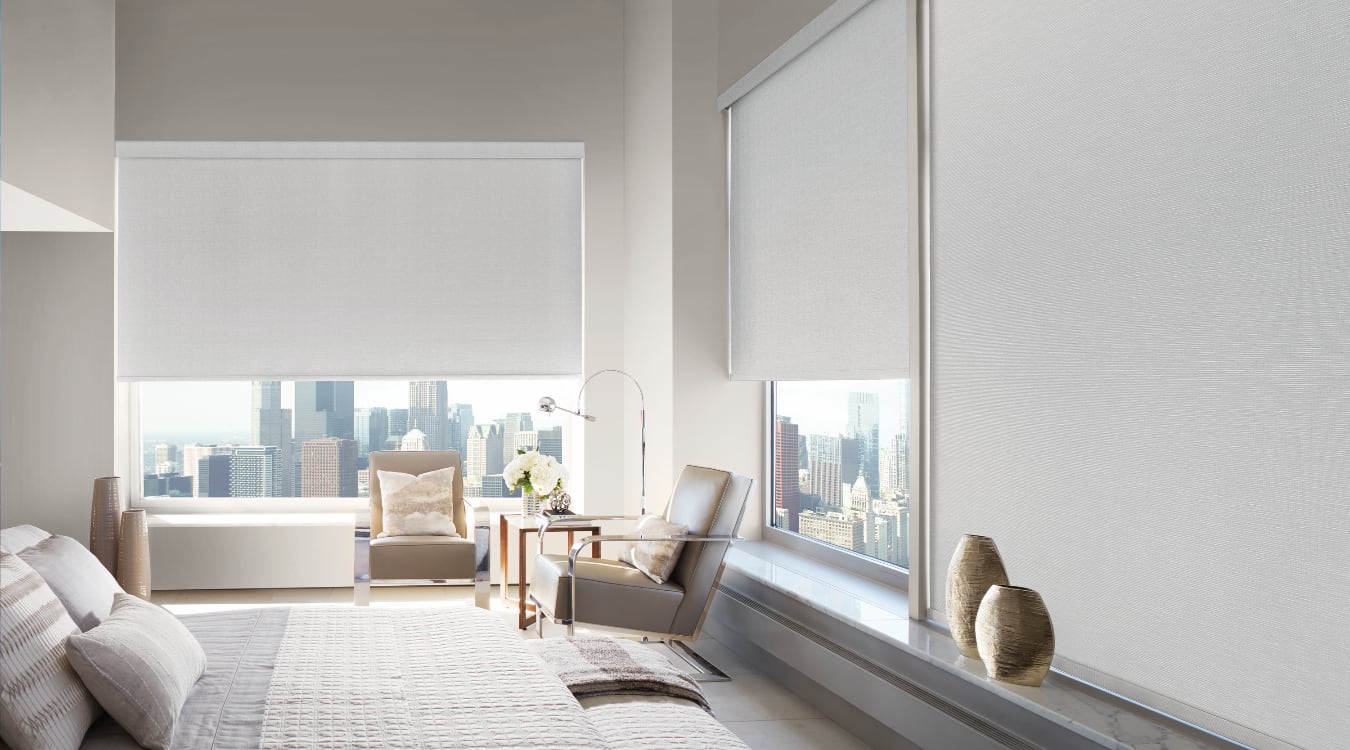 While many homeowners want the standard cordless pull mechanism, others opt to install a motorized version. You may also have a few reasons to want custom-made motorized window shades in Philadelphia. Perhaps your windows are very tall and high so you need an efficient way to raise or lower your shades, without the hassle of pulling out a stool. Maybe you want to automate your window treatments by syncing them to your current home automation system. And finally, you have kids and/or pets and don't want to worry about the dangers of cords hanging down. Whatever your reason, customized motor shades from Sunburst Shutters Philadelphia & Window Treatments are the right choice.
With the touch of a button, you can operate your shades with perfect control. Your motorized roller shades in Philadelphia can be automated and synced with your smart speaker and tell Google Home or Alexa to raise and lower your shades on command. You can also program your shades to move up or down at specific times, and you can operate your shades from your phone when you're out and about.
Roller Shades Inspiration
Roller Shade Warranty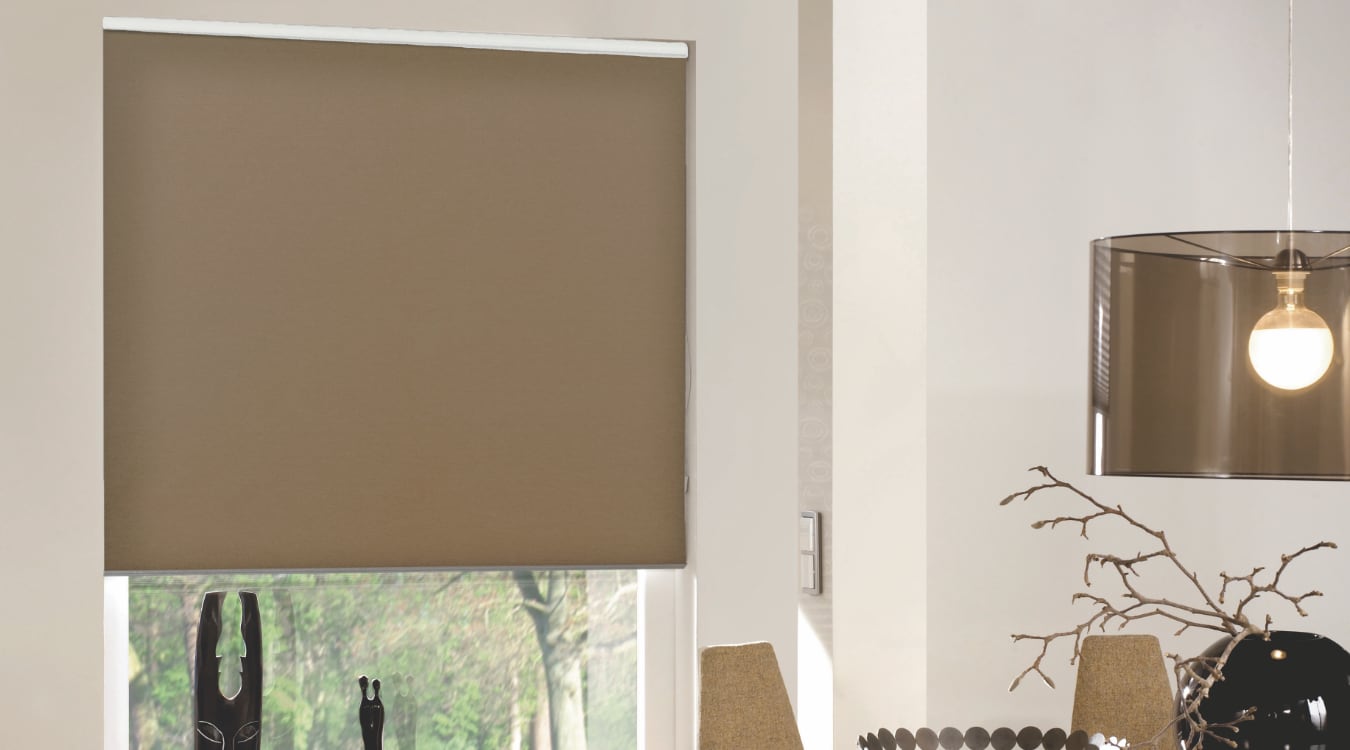 Like all window shades Sunburst Shutters Philadelphia sells, our roller shades have a warranty against any and all manufacturing defects in material, design, workmanship and installation. Cords and mechanisms are covered for 3 years. Fabric and any motorization is covered for 5 years.
Roller Shade Details
Operation Mechanism

Cordless

Motorized

Design

Lower Top-Down

Hardware

Natural Wood

Various Metal Styles

Trims

Bottom Rail

Scallop

Batton

Colors

Solid Colors from Earth Tones To Bold Hues

Patterns -- Gingham, floral, and more

Translucent Sheer
Sunburst Shutters Philadelphia Can Help You Get The Perfect Roller Shade
Sunburst Shutters Philadelphia is your window shade expert in Philadelphia, and we are here to help you find the the best roller shade for you. During your free in-home consultation, we'll help you select the best fabric, color, and options for your roller shades. Just give us a call at 215-874-4897 or fill out the form below.